Spacious rooms
Superior Double Rooms
Beautiful rooms with pool view for up to 3 people
Nissaki Beach Hotel on the beautiful beach of Saint George , just a breath away from the main town of Naxos, features spacious superior rooms that can accommodate up to 3 guests. They are all modernly decorated and have comfortable beds, balconies or patios with pool view and tiled bathrooms with shower or bathtub. The white and earthy shades create asmooth calm ambiance, perfectly blended with the island surroundings.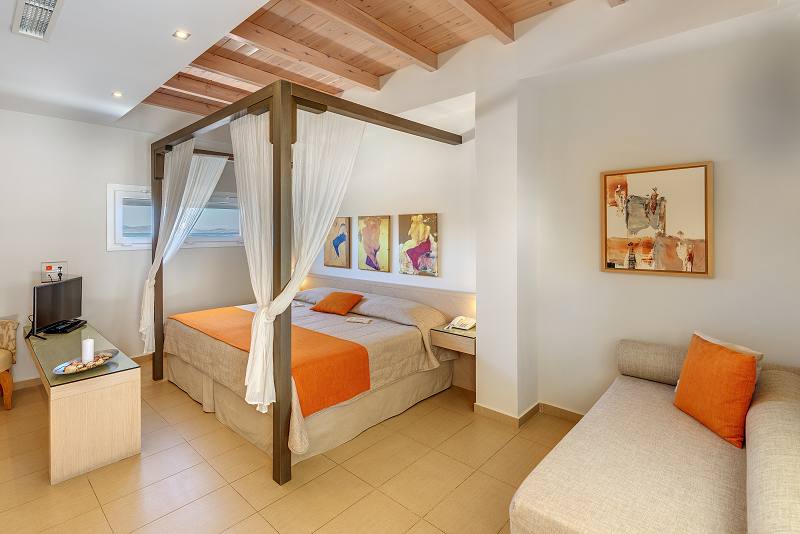 Superior Double Room amenities include
24-30 sq.m.
Air-conditioning
Wired internet access (VDSL)
Wireless internet access (Wi-Fi VDSL)
Satellite TV (LCD)
DVD Player
King or Queen size beds
24-hour room service
Bathrobe / sleepers
Direct dial up
Telephone in the bathroom
Fridge
Kettle
Coffee and tea
Iron & iron board
Safe deposit box
Breakfast in the room
Luxurious bathrooms with shower or bathtub
Hair dryer
Bathrobe & sleepers
Toiletries
Laptop on request
Balcony or veranda
Pool view
Always book direct with us and get most of your booking
Room Types
Standard double rooms, Superior double rooms, Junior sea view suites, Pool view suites, Sea view suites, One bedroom suites are available. Please click on images below to find out which one suits your needs.